HERVEY BAY BOMBERS AUSTRALIAN FOOTBALL CLUB
A GRAND FINAL CLEAN SWEEP FOR ALL HERVEY BAY BOMBERS GRADES IN 2021:

A GRADE SENIOR MEN: BOMBERS 9.10 (64) DEFEATED BAY POWER 2.2 (14).
SENIOR WOMEN: BOMBERS 3.4 (22) DEFEATED ATW EAGLES 3.2 (20)
RESERVE GRADE: BOMBERS 7.11 (53) DEFEATED BAY POWER 2.3 (15).
UNDER 14: BOMBERS 10.5 (65) DEFEATED BAY POWER 3.4 (22).
UNDER 12: BOMBERS BLACK 4.9 (33) DEFEATED BOMBERS RED 2.1 (13).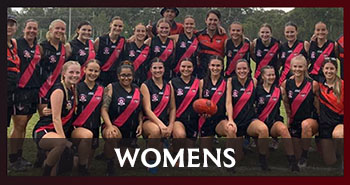 AFL WIDE BAY 2021 FIXTURES
FIXTURES FOR ALL GRADES 2021 – Click this link – https://websites.sportstg.com/assoc_page.cgi?c=1-3486-0-0-0&a=COMPS
**Note:  Some matches may be forced to change venues or dates at short notice.
Please check with the club's Facebook page for up to date information on any changes.
Welcome to the official website of the Hervey Bay Bombers Australian Football Club.
We are situated at the N E McLean Oval, Raward Road, Torquay.
As a community it is time to step up and support local businesses.

Hervey Bay Bombers AFL FCC – Click here – Registration Enquiry

Recently Added News Items